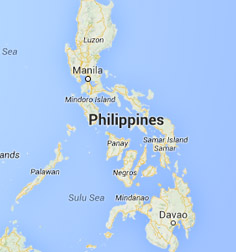 WHY US ?

All enquires in the strictest confidence.

All advice and quotes are FREE.

We have an excellent success rate.

We are professionals and have only
qualified and trained Investigators.

We empathize and interpret all matters
to acquire success.

We deal with our clients in cordially
manner.

Private Investigators & Investigation Services in Philippines
The Security & Safety Corporation in Philippines (SSCP) was established in 1971, a duly licensed Private Detective and Security Agency in the Philippines under Republic Act 5487 known as "The Private Security Agency Law". This law requires a person or firm engaging in the business of security and private detective/investigation to be licensed by the Philippine National Police. The law also provides that only a Filipino citizen or a 100% Filipino company can be granted a license as private detective in the Philippines.

SSCP was established by DR. JOSE B. MANIWANG PhD, a Registered Criminologist and known as the Father of Security Industry in the Philippines, He started the security business in 1950 after retiring from the military service, having fought gallantly during the 2nd World War as a guerilla fighter and intelligence officer. One of the sons, a former National Bureau of Investigation and US Naval Investigative Service agent established the SSCP Private Investigation Services which have become recognized for its professional investigation services nationwide.

SSCP provides background investigations, due diligence services, process services, pre-employment verifications, criminal and civil case checks, personal status checks, asset verification and skip tracing as well as licensed security guard services, VIP protections and risks exposure assessments and consultations. Our more than 40 years in the private investigation and protection services bespeak of our experiences and capabilities.

The SSCP management and staffs are Filipinos from various demography of the country. They understand the different cultures of Filipinos, an advantage in investigation works and travelling around the country. Our agents have vast experiences and trainings in physical protection and private investigations being former NBI, police, military, and corporate security officers with trainings in security and investigation locally and abroad. The License to Operate of SSCP is nationwide.

If you have queries or need private investigation assistance in the Philippines, just click on [email protected] and let us help you. All queries will be handled discreetly and confidentially.