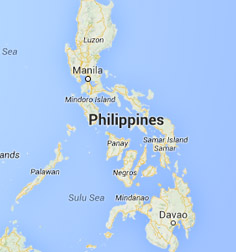 About Management

Dr. Jose B. Maniwang, Founder

Antonio V Maniwang, CEO

We Will Advice You On

How we can help you.

How many investigators require.

When the work will be completed.

How you will receive the evidence.

The overall cost.

Our Company Profile
Welcome to SSCPHILS LLC. A multi-awarded Best Security Agency in the Philippines founded in 1971 by Dr. JOSE B. MANIWANG, a of Doctor of Philosophy, Registered Criminologist, Certified Safety & Security Director and Dean Emeritus of the College of Criminology, Angeles University Foundation, Angeles City, Philippines. Dr. Maniwang started in security business in 1950. He lobbied in Congress for the passage of Republic Act No. 5487 otherwise knows as the Private Security Agency Law regulating the organization and operation of private detective, watchman or security guard agencies in the Philippines. He was a Vice-President for Region XXX (Eastern Asia) of the American Society for Industrial Security (ASIS) International for 18 years and awaded a Certificate of Merit for meritorious service to the society in Southeast Asia and for promoting professionalism of security in Asia.

The SSCPHILS LLC is a licensed private detective and security agency under RA 5487 and operates throughout the Philippine archipelago. It has investigators who are 100% Filipinos coming from various demography of the country, can speak various local dialects and relate with the different ethnic cultures of the people.

The SSCPHILS LLC provides the following scopes of private investigations:
Background Investigation
Premarital Investigations
Business Due Diligence Investigations
Missing Person Investigations
Online rendezvous Scams & Relationship Fraud Investigations
Process Service in the Philippines
Insurance Investigations in the Philippines
Fraud Investigations
Skip tracing
Asset Searches
Records Search and Verification
Marriage, Birth and Other Documents check
Intellectual Property Investigation
The company also provide Physical Protection and Risk Exposure Assessment.
For queries or you need assistance in the Philippines, click on [email protected] and let us help you. All queries will be handled discreetly and confidentially.