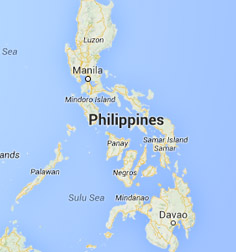 Our Objectives & Goals

Irrefutable evidence

Complete confidentiality

Total professionalism

Absolute flexibility

Cost effective service

Insurance Claim Investigation Services in Philippines
The prime aim of our insurance investigation services in Philippines are to offer a booming atmosphere to every existing insurance company to have articulate insurance activity where the clients can rely on their insurance claim processes with almost nil possibility of getting any forged and staged claims. This sincere motive urged the reputed insurance companies to work with our insurance investigators to utilize the offered Insurance fraud investigations in Philippines for getting the wider protection from faked claims. With the similar functions, our claim investigations are competently meeting the total investigation needs of every victimized company which is facing the torments of huge insurance frauds. The present needs of insurance claim investigators are felt to curb the rise of forged insurance claim for providing the frauds free insurance works.

Exceptionally outstanding insurance investigation services offered by our investigators are listed below:
Investigations on accident claims
Investigations for claims
Investigation on insurance frauds
Insurance Support Services
Insurance surveillance services
Investigations on travel insurance claims
Investigations on theft claims
Investigations on third party claims
Investigations on property claims
Life Insurance Claim Investigation on Life insurance claims
Medi-Claims investigation
Recovery of the stolen vehicle
Tracing witness and obtaining statements in Philippines
Our insurance claim investigations in Philippines consists of systematic credit details, effective surveillances and evidence from the site to get the attorney's advice for the use of law enforcements actions. To obtain the highly discreet insurance investigations of our insurance investigators, kindly contact us on [email protected] for further assistances.