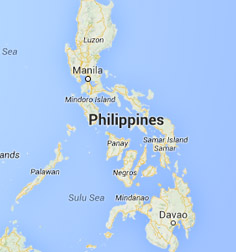 Our Objectives & Goals

Irrefutable evidence

Complete confidentiality

Total professionalism

Complete solutions

Cost effective service

Our Specializations

All Strategies for all cases are not same

Interpreted reports and results

Non-disclosure policy for all cases

Complete solution for all kind of cases

Intellectual Property Rights Investigation Services in Philippines
IP investigation services in Philippines are the quality processes of our investigators prominently offered to protect the exclusive rights which are legally approved by the authorities and broadly looked after by the intellectual property laws for any kind of unlawful activity or illegal use of patents, copyrights, brand name and trade name or secrets. The aim of IP investigators is to detect all such sources which are involved in the distribution and sale of counterfeits and rapidly growing in every markets to increase the in-flow of infringed products and services to render the devastating effects on genuine and real brands. Protection of intellectual properties has become the genuine interest of all brands. And the drive against the unlawful transportation, trading of counterfeit and gray marketing is effective taken up by Intellectual Property investigators. Our IP investigators in Philippines provide the real protections to your IP rights where there are possibilities of the rise of infringements in any part of the country.

Major IP Investigation services mentioned below are as follows:
Patent Infringement Investigations
IP Attorney Services
Trade Fair Monitoring
Market Monitoring Services
Parallel Trade Investigations
Law Enforcements Services
Domain Name Purchases
Co-ordination /Awareness/training campaigns
Geographical Indication Investigations in The Philippines and Manila
Intellectual Property Due Diligence services in Manila
Trade Mark Purchases investigation
Investigation of Internet survey and monitoring services
Research on Trademark, Copyright, and Design being patent or not
Gray Market investigations services
Scrutiny of the Factory Auditing Services
Analysis of IP Sample/Test Purchases
Analysis for the Company Name Purchases
Information on the Customs Protection and checks
Vendor Informational Details
IP Investigations
Service of Cease & Desist Notices
Conduct and organize criminal/civil seizures
Counterfeiting / Infringement Investigations
IP Litigations Support Investigations in The Philippines
Market Surveys
Brand Integrity Audit Services
This is increased need of effective IPR investigations in Philippines to eliminate the risks of counterfeits on genuine brands and even our IP investigations in Manila are preferred by the brands holders to get the comprehensive IP investigation to identify the illegal distributors and procurement of samples of the counterfeits for effective raid and prosecution. We provide best guide and offer secured solution to IP related issues. Therefore if you have any kind of query, please free to contact us on [email protected].