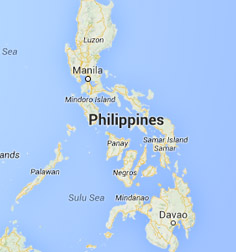 Our Objectives & Goals

Irrefutable evidence

Complete confidentiality

Total professionalism

Absolute flexibility

100% reliability

Complete solutions

Cost effective service

WHY US ?

All enquires in the strictest confidence.

All advice and quotes are FREE.

We have an excellent success rate.

We are professionals and have only
qualified and trained Investigators.

We empathize and interpret all matters
to acquire success.

We deal with our clients in cordially
manner.

Background Verification Services in Philippines
Philippines verification services are well designed highly recognized versatile processes with effective protocols and authentication to provide discreet verification related to employee's background, history and other records. The validation of credentials and background screening in Philippines has the great importance in the smooth management of operations with relatively highest dignity and honesty. The major issues of background check and screening of people are effectively solved through our competent verification services in Philippines. These are some of the brilliant processes offered with immense expertise to invoke the people to take up great advantage of result oriented background verification services. Major verification services exclusively for corporate are mentioned below:
Verification of International Criminal History Check
International civil litigation searches
Verification services for any kind of liabilities
Import Export Code (IEC) and Value Added Tax (VAD) verification
Verifications of International Mobile/Land line phone numbers
Verifications of International citizenship
Verifications of Tax Identification Number (TIN)
Verification of affidavit services
Pre and post marriage Verifications
Verifications of professionals Certificates
Verification of Name and Physical Address
International Directorship Search
Nationality verification in The Philippines
International Bankruptcy verification investigatory services
Verification services of Director Identification Number (DIN)
Verifications of International medical license investigation
Felony and Misdemeanor verification
Verifications of green card /visa card
All license Verification
Vehicle registration Verification
Pre - Post Employment verification
Verification of registered documents
Verification of the genuine and forfeited signature
Verifications of ownership
Education certificates Verification
Income tax return verification services
Work experience verification services
Verification of bank accounts
International Assets verification
Verification of other supported documents
Verification of social security number
International Property ownership verification
Verification of individual Identity
Philippines Background screeners are capable of producing highly consistent results by evolving the use of any false process or statement. Background checks can protect corporate operations from being corrupted due to various frauds. For getting our background verification services in Philippines for getting the right solution to all your problems, kindly contact us on [email protected].